Caballé Domenech conducts Brahms, Strauss and Palomar with the RTVE Orchestra
16 February 2022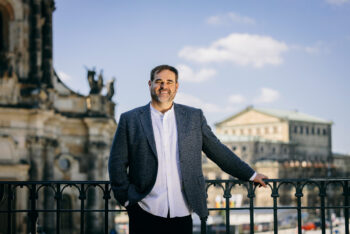 February 17 and 18, maestro Josep Caballé Domenech takes over from Juanjo Mena on the podium of the RTVE Symphony Orchestra in charge of the 12th subscription program of the formation. Some of the season's artistic offerings converge in it: the Earth as a source of inspiration and vindication of the planet as a home, Spanish music, with special interest in contemporary creation, and the performance of the complete Brahms Symphonies.
In the first place, Caballé Doménech will conduct Brahms's Third Symphony and later will present the work 'Toxiuh Molpilia', which takes its name from the New Fire Ceremony of the Mexicas.
The program closes with the 4 Symphonic Interludes of the opera Intermezzo by Strauss.
More information: