Josep Caballé conducts works by Liebermann and Strauss with the Malaga Philharmonic
17 April 2022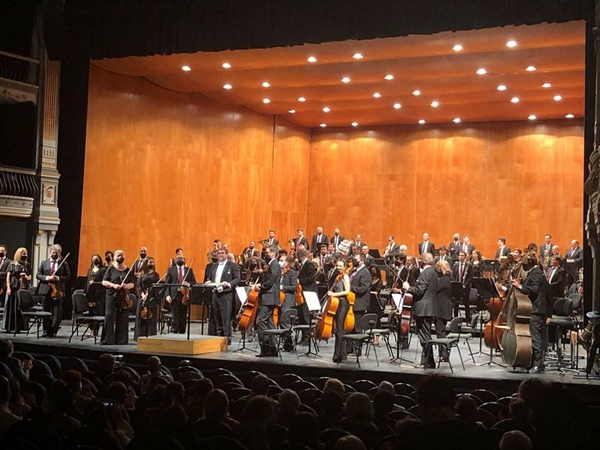 On April 21 and 22, the Malaga Philharmonic Orchestra returns to the Cervantes Theater to perform Program 11 of its current subscription season at the Malaga Coliseum. The program will be dedicated to the composers Lowell Liebermann and Richard Strauss, under the baton of maestro Josep Caballé and with the harpist José Antonio Domené and the flutist Jorge Francés as soloists.
The first part will be devoted entirely to Lowell Liebermann's Concerto for flute, harp and orchestra, Op. 48, a work requested of the composer by harpist Hyun Sun Na and the Florida Philharmonic Orchestra, the Minnesota Orchestra, the Cincinatti Symphony and the Dallas Symphony.
The second part of the program, dedicated to Richard Strauss, will start with Death and Transfiguration, Op.24 and will conclude with Till Eulenspiegel lustige Streiche (The Merry Pranks of Till Eulenspiegel), Op.28.